Local Fast Food - Order Online - Delivered to your door - Simple
Get Dinner Delivered 7 Days a Week 
Delivery Times - Lunch Tuesday to Friday, Dinner 7 Days 4.00pm to Late
We now also deliver for Lunch - Tuesday to Friday ONLY from 11am to 2pm. Venues open for lunch are... Schnitzel & Ribs, Soy Asian, Ibo's Kebabs, Mee Mees, Mum's, Seafront, K&B, Tasty Thai (Thursday & Friday only), Jetty Seafoods, Namastay, Blazes, Pop Ferdanis and Tandoori Taj, Ocean N Earth, Migaloos Seafood, Kebab King and Seabreeze Cafe, Kathmandu Tandoori Kitchen (Thursday & Friday only) and Giovanni's Pizza. (Thursday and Friday)

NOW AVAILABLE ON FOOD ON THE RUN

NOW AVAILABLE ON FOOD ON THE RUN

Order Now


We've got a great range of Coke, Schweppes and Pepsi Drinks Have you got a meal in mind but you're not sure what to drink? No worries, we can handle that for you. We've got Coke, Coke No Sugar, Lemonade, Mountain Dew, Solo, Sunkist, Pepsi, Pepsi Max and Lime soft drinks in 1.25L bottles and 375ml can sizes. You can also get black currant, orange & mango and apple juices in 2L bottle sizes. Visit our beverage menu, add any juice, soft drink from our selected Schweppes range or a Pepsi or Pepsi Max to your food order and your drink will be on its way.
Place an order for your meal with a thirst-quenching, ice-cold soft drink or juice on the side!
We've also got a delicious range of Streets desserts Your meal's not quite complete without dessert so Hervey Bay Food on the Run makes that easy for you too! Check out our range of Streets Ice Creams and Santini desserts. Order a meal from any of our partner restaurants and you can add any item from our dessert menu and have it delivered to you along with the rest of your meal. That means that with just a few clicks, you can surprise your family with a tasty 4-pack Cornetto Box or a luscious Santini Caramel Cake or treat yourself to some yummy Magnums.
Place an order for your meal and finish up with a delightful, mouth-watering dessert!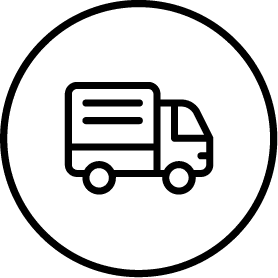 Fast Food Delivery with Food On The Run
There's some amazing food available in Hervey Bay. With Thai food, Mexican food, Italian food, Australian classics and more, you can find options for just about every palette. But if you're not nearby when you're hungry, you could miss out on most of that because far too many of those places don't deliver. Until now.
With Hervey Bay Food on the Run, anyone in our range can visit our website and have food from our amazing partner restaurants delivered right to their door. That's not just good for local foodies in and around Hervey Bay. It's great for quality Hervey Bay food businesses too because it gives access to new customers for local eateries that come on board.
With Hervey Bay Food on the Run, almost any food can be fast food so dive in, order online and get the meal you want delivered the convenient way! If you own a fantastic food business that's located in Hervey Bay, we'd like to invite you to join forces with us! At Hervey Bay Food on The Run, we have recognised a need for an Uber-Eats style local fast food delivery service, with options for every taste bud. So we set out to create one.
While we've already partnered with several awesome Hervey Bay restaurants, there's always room for more and we'd love to add your special signature flavours to our line-up.
So why should you get involved?
We can expand the reach of your business to people who haven't tried your food yet. Not only can they try it, they can LOVE it, get hooked and become dedicated customers whether or not they ever set foot in your place.
If there's ever a slow period when your regulars don't show up in large numbers, Hervey Bay Food on the Run can help you make up for that with orders outside of your traditional market.
We make the process easy so you won't have to familiarise yourself with any new technology. Once you're partnered with us, just keep making marvellous meals and providing great service. We'll handle the delivery process as smoothly as possible.
As a Hervey Bay Food On The Run Affiliate, you become part of the community of Hervey Bay food providers working together to advance our industry and provide even better service to our customers. With our combined expertise there's no limit to what we can do.
Ready to make this happen? Give us a ring, send us an email… just get in touch and we'll be delivering for you in no time at all!